Unleash Your Genius 1.0: An Academic Seminar for Teens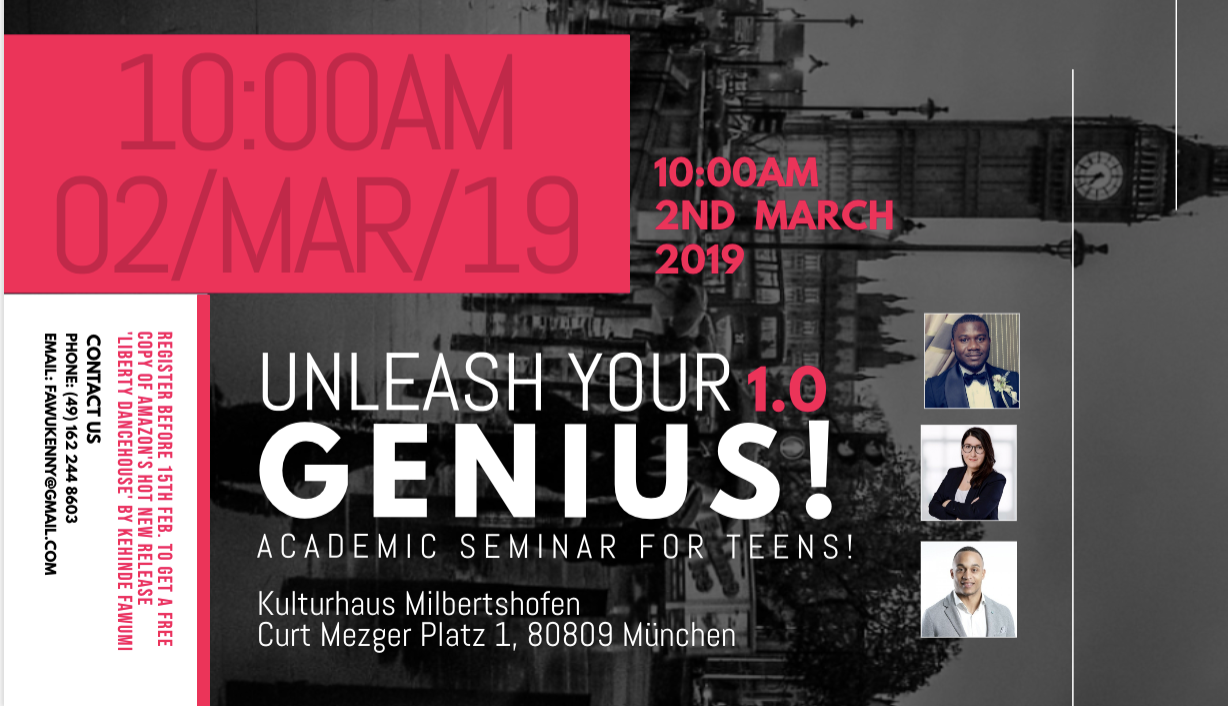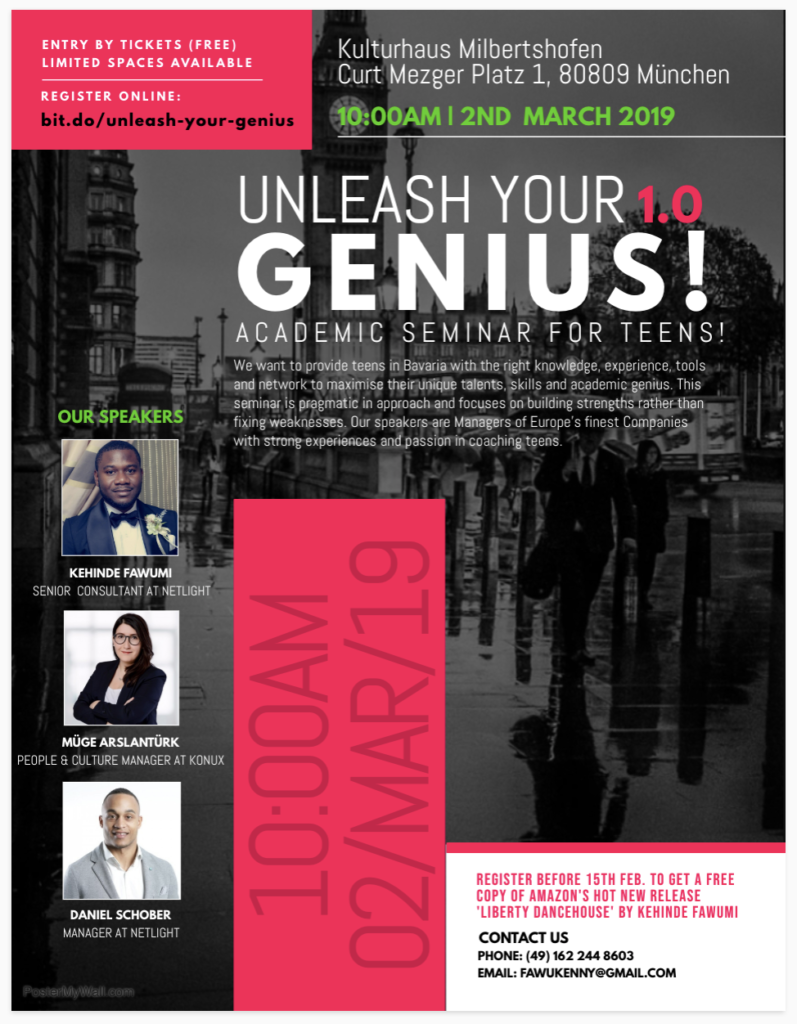 Register before 15th Feb. to get a Free Book!!! Link: bit.do/unleash-your-genius
—
Unleash your Genius 1.0 aims to provide teens in Bavaria with the right knowledge, experience, tools and network to maximise their unique talents, skills and academic genius. This seminar is pragmatic in approach and focuses on building strengths rather than fixing weaknesses.
Our speakers are Managers of Europe's finest Companies with strong experiences and passion in coaching teens.
Who is the Seminar for?
We are looking for young people (12 – 20 years) who desire academic, personal and professional excellence, preferably teens who are currently enrolled in a school. However, prospective college/university students are also welcome.
What will you learn?
How to unleash your genius
How to build self-confidence and self-esteem
Keys to achieving personal and academic excellence
How to choose the career path that is right for you
How to learn faster in a shorter time
What more?
One-on-one access to Europe's finest company managers
Direct access to human resource managers
Networking opportunities with other like-minded students